Energize your life ! 
Let's connect and talk! Schedule your free call!
"YOUR SOUL DOESN'T CARE WHAT YOU DO FOR A LIVING – AND WHEN YOUR LIFE IS OVER, NEITHER WILL YOU. YOUR SOUL CARES ONLY ABOUT WHAT YOU ARE BEING WHILE YOU ARE DOING WHATEVER YOU ARE DOING."
~ Neale Donald Walsch
The purpose of life is to live a conscious life full of enthusiasm and joy. To accept yourself and step into your full power and energy is not always easy. Way to often we get stuck into our daily material routines. Way to often we fell under pressure, not even being aware of all the tension in our body and mind. way to often we live an ego based life.
Wouldn't it be nice, if you could live a meaningful and happy life?
Imagine, you could live a life full of enthusiasm and energy!
"HAPPINESS IS YOUR BIRTHRIGHT!"
~ Yogi Bhajan
As a Spiritual Health Coach I help you step into your full power, that you gain back all your energy and learn how to consciously and joyfully can live a life beyond your wildest dreams!

I created this program for people who would love to tear down all their inner walls which hinder them to really step up. Life begins at the end of your comfort zone. Decide NOW to let go of old patterns and routines, to make space for new things (aka freedom, abundance and serenity). NOW is the moment you live in.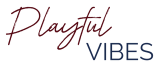 Playful vibes – that means to fully align with your full potential by raising your vibes with amusement. This means conscious energy work. Mindset work and awareness training which will let you be able to step up to the next level of your life!
There are moments in life when you need support to be able to step up to your next level. Thanks to Sandra, I feel full of energy and focus. I gained clarity over what I really want to do, what I want to achieve and do with my life. Sandra's positive and empathic way to teach helped is amazing and helped me to feel balanced again. I fully recommend Sandra's work to be able to live an energized life! Thanks again, Sandra! Petra Unterbrink