You are here for a special reason
You live a good life among your family and friends, but still you are feeling lonely sometimes.
You have the impression that you have no time for your own, just functioning. All your dreams and desires seem to be simple dreams without any chance of living them!
You feel overwhelmed.
Everybody seems to keep you small by telling you what to do, what to expect, what THEY expect of you and so on.
Your life feels empty and you long for more meaning in your life!
You long for more adventure. For a life full of amusement, flow and fun.
You know you want to change. But you don't know where to start and what exactly to do?
Do more of
what you love!
You long for inner peace. You long for more ease and adventures in your life?
You long for letting go of all your barriers which keep you from creating yourself a life which really suits you?
Step 1
Learn to consciously let go of all your barriers and feel more freedom immediately!
Step 2
Learn to allow and receive. Learn to focus yourself on what is really important to you!
Step 3
Create yourself the life you always dreamt of!
Possible changes after working with me
You will achieve much more with less effort as you know crystal clear what you want!
You connect yourself with your life's purpose and vision!
You let go of any stress and overwhelm and invite amusement and ease in your life!
You find back your inner peace and power!
You upgrade your whole life by simply being you!
You let go of any limiting energy and belief which hinder you to step into your full potential.
You expand to your full growth!
What I do for you
Listen to you with all my senses!
Support you to be able to reach your goals at ease!
Empower  you to move on on your new path of balance and enthusiasm!
Celebrate every success  you gain but also every challenge you have to face as they will get even more out of you!
Promise you to be there for you and share with you all of my knowledge!
Help you find back your balance and joy!
Challenge you to let go of all of your blocks.
You are…
someone who has wild dreams and who wants to experience them!
You are …
someone who finally wants to life a meaningful life!
You are …
ready to take actions!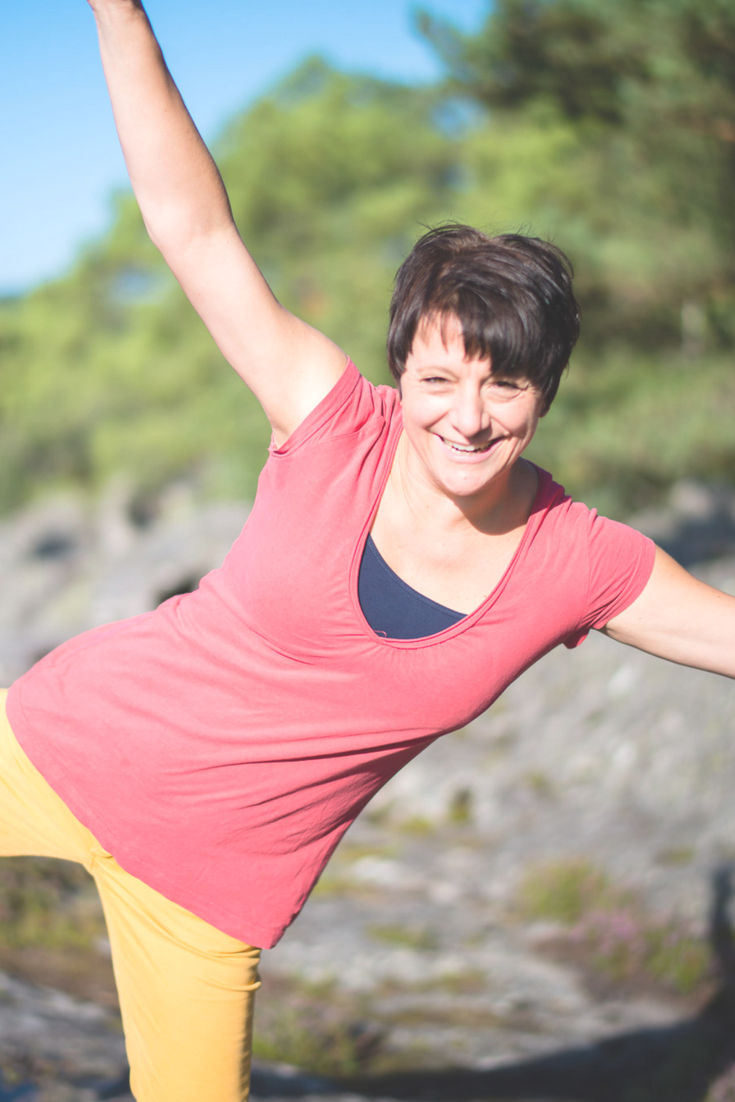 Sandra Halbe
I love my life. I love to creatively expand myself to experience all the dreams and desires I have.
For a long time I felt stuck between stress and overwhelm, I struggled in a job which was really great but I didn't want to do that one,
I feared to let go and finally live the life I always dreamt to live and that because I trusted more in external authorities then in the wonderful power and vision I already had for so long in me.
I preferred to do what so many people around me thought it is the best for me.
No way do I want to go back to that old live. I now live the life I dreamt of for so long:
Wild. Free. On my own terms.
I devoted my life to help other people exactly do the same: Release struggle, leave the old and used version of themselves behind them and step up into a life full of success, freedom and love.
I now know how easy it can be to expand, to reach out for all the possibilities and creatively experience a wild and free life.
Together we will work …
… on your alignment. Mentally. Spiritually. Physically.
We will work …
… on your EnergySet, which means we will adapt your mindset, heartset, soulset and healthset so that you will be able to step up into the highest energy.
Highest energy wins. Always!
BE unstoppable…
… so that you will take aligned actions to create yourself the life of your dreams!
BE unstoppable…
… to reach out for YOUR highest energy!
BE unstoppable…
… do more of what you really love!