The Conscious CEO:
You are here to conquer the world with your mission.
It's time to become the sovereign and fierce leader that you set out to be in this life and whose energy has been calling you all your life!
Create money and inspire the world!
The Conscious CEO
… is THE path and the goal for all Soul Leaders who want more than just to change people's lives one by one.
Being a Conscious CEO means overcoming all the waves of subconscious patterns and fears that negatively impact the success of your own business and the power of your own legacy.
✔ You are a Self-Activator and know that you are allowed to face not only all the challenges that you now consciously know are holding you back, but also all those that you are NOT proactively prepared for. Your investment in your own performance and impact is multiplying your epic-ethical success in business and allowing you to live fulfilled and free.
✔ You want to embody emotional intelligence at a deeper level that impacts every aspect of your business, relationships and life.
✔ You are experiencing and witnessing a wave of unwanted, repetitive patterns that have impacted the growth of your business.
All of this affects your creativity and your connection to your highest truth and affects the growth of your business in the form of undue stress and in the form of fears and doubts.
As a Soul Leader, you strive to make a true and lasting impact for your clients AND the planet.
This is why you strive to be a Conscious CEO, a leader who is conscious and mindful of yourself and the environment. You are aware that when you are conscious of your path and your process, you increase your impact.
You want to work with emotional intelligence and a mindful and trauma-sensitive approach in your business:
✔ You want to learn how to align your mission so that your communication in your sessions AND marketing is ethical and sustainable.
✔ You want to embody your true mission and intensify your position as a strong leader
It is not enough for you to simply help a few people with what makes you tick. Your vision is big and strong and you want to consciously and confidently change the world.
You want to embody the feeling of being "unstoppable" without burning yourself out.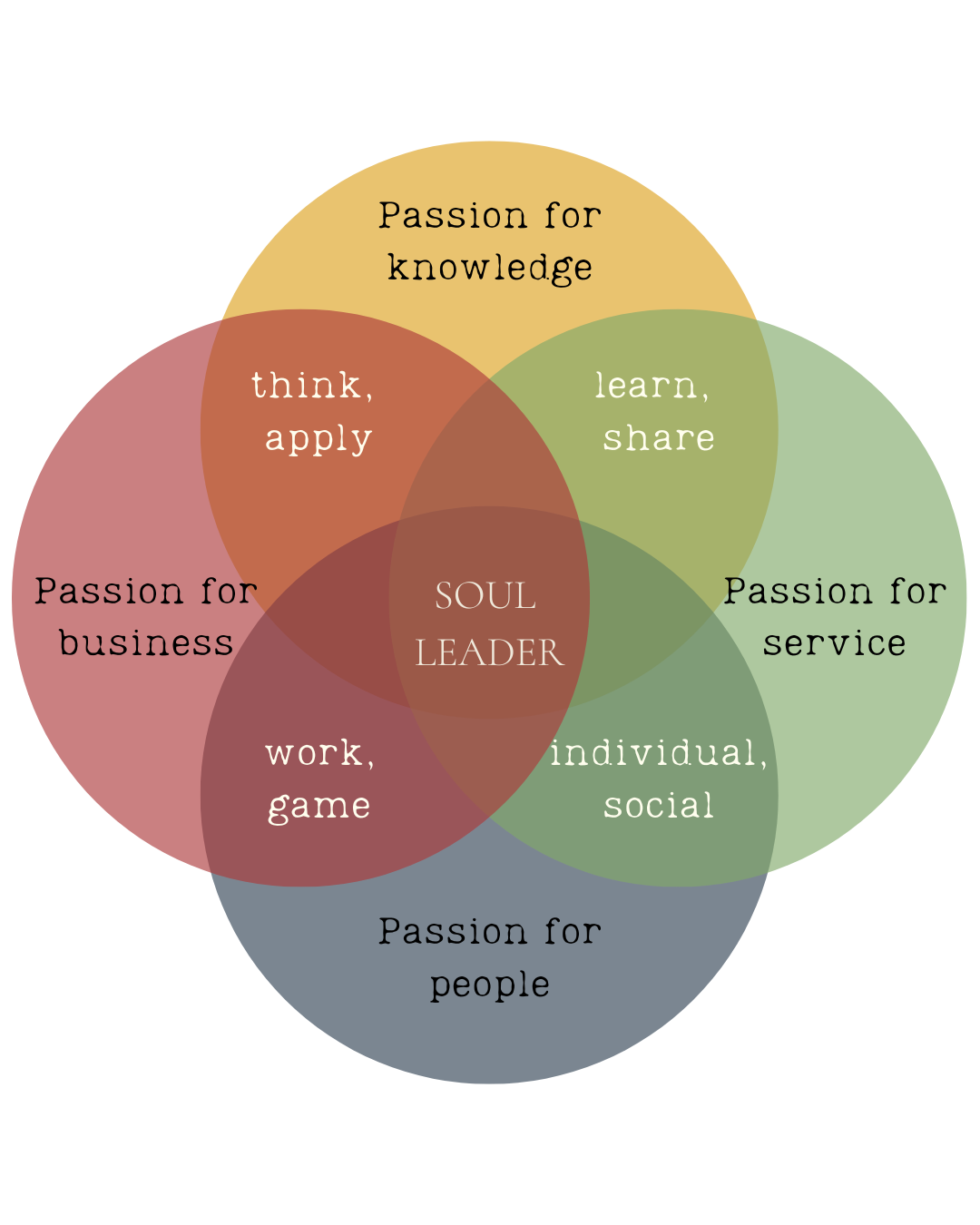 Soul Leaders evolve into Conscious CEOs in many ways
At the beginning of your business you had a vision. A vision of your mission. Now this mission is to grow into a true business. This also means for you that your perception and consciousness reaches a deeper embodiment in many ways.
Your upgrade thanks to this program includes:
✔ A stronger awareness and integration of your SoulFrequency by consciously walking your own process.
You scale from the pure life of your mission to a true Conscious Business of which you are the Conscious CEO.
You've had enough of playing small.
You want the big dreams.
Magic and freedom!
You don't want any more half-measures. You're ready. Right here, right now.
You are already the leader you have always dreamed of being.
You are creating so much healing, so much love and transformation for this world with your beautiful magic.
And yet it is calling you.
Maybe some of this feels true:
✔ You feel like you are caught in a treadmill from which you have not yet found a way out. Your soul is crying out to take a step back or go in a different direction, but you don't dare to take that step yet.
✔ Perhaps you have realized that your relationship with money is not yet as free and fulfilling as you imagine it to be. No matter how much you earn, it never feels like enough. Or maybe you even feel that the way you earn your money no longer feels coherent.
✔ You feel like you always have to work, like you are the servant of your business. You love your work, your mission, and yet you don't feel like you can take time off, because otherwise all the turnover, all the systems would collapse.
✔ Maybe you have reached a plateau and cannot yet see and feel how your mission, the growth in your business, should continue.
"The Conscious CEO is for you:
✔ If you are searching for your Conscious Business, for a business model that nourishes your needs on all levels.
✔ If you are searching for deep inner healing to develop your business and your life
✔ If you want to go big and create a truly financially free life with your mission
✔ If you want to finally clarify AND live out your deepest soul desires
✔ If you want to perfect energy work, mindset work and deep soul work
✔ If you want to use only your Soul-Aligned Strategies in your business
✔ Because you want to upgrade yourself to an entrepreneur – to a Conscious CEO
✔ Because you want to experience ONENESS, the unity of masculine and feminine energy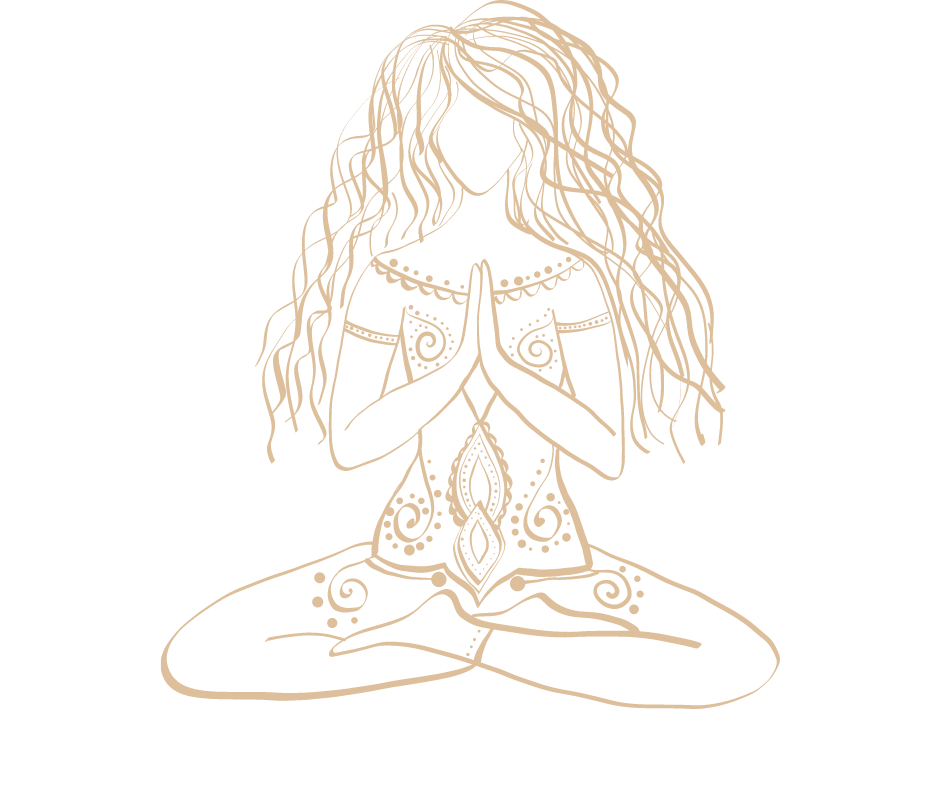 Your time is now!
The Conscious CEO is a program that you feel. It is calling you. You want to live your full potential? You want deep and conscious transformation?
The Conscious CEO… is more than a mindset training. It is about making quantum leaps with your business. Out of pure joy and lightness. In perfect peace and harmony with what your soul really wants.
ALL-IN Soul-Alignment.
ALL-IN transformation.
You want to multiply the successes you have already achieved with your business, WITHOUT having to work harder and harder.
Are you the wild, the magical, the grandiose dreamer,
who wants to realize the greatest adventure of her life?
✔ Are you ready to overcome all resistance and let go of everything that has prevented you from being and living your pure and unadulterated truth?
✔ Are you ready to give yourself permission to go ALL-IN, to go your way responsibly and freely? Good-bye old Life! Hello Freedom!
✔ Are you ready to build your six-figure business?
✔ Do you want to finally be the true Conscious CEO of your business and do it with joy and ease?
✔ Do you want to finally be recognised and acknowledged as the expert in the market for your Genius Zone? Simply because you no longer mince your words, but speak your truth from the heart?
Then:
Welcome!
The Conscious CEO…
…is the programme in which you receive the following:
✔ Intensive 1:1 support and supervision via voxer.
✔ When booking the 7 month variant:
Automatic access to the programmes "Business Alchemy" & "La Femme sauvage".
✔ Your soul-aligned strategies
✔ Video and audio material on the topics: Branding, Manifesting, Energy Work, Energetic Marketing, Social Media and much more.
What are you waiting for?
I only accept a limited number of clients for this program to ensure that each client receives the attention and energy they have booked.
Book your "Free Flow to Freedom"-Call. 
Let's see together where you are right now.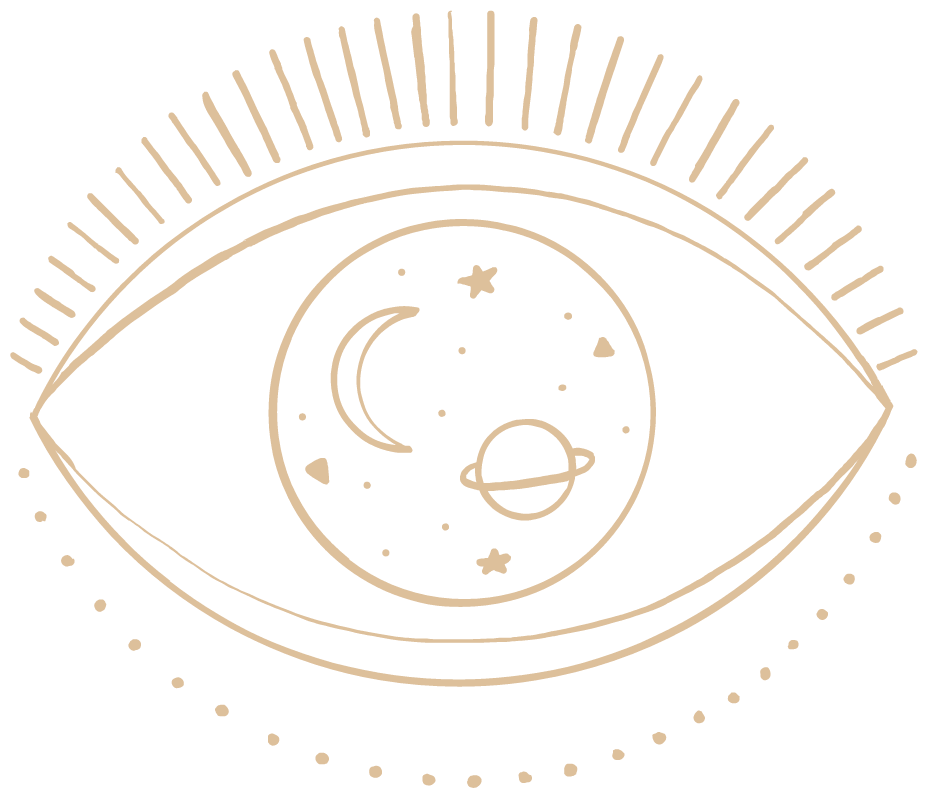 My clients and me
Many of my clients feel exactly as I have described above. They are soul leaders and self-proclaimed high achievers, willing to put in an enormous amount of work and pressure in order to perform better and have more impact.
Inside, however, they often feel empty and burnt out.
There are various reasons why we often function in this way instead of living out our lives freely:
✘ Neglect. The patriarchal system teaches us to neglect our needs. As a result, many of us are unaware of what we really need to truly thrive.
You have put your true needs on the back burner for far too long. Needs for connection, love, health and vitality, balance and unity, from which abundance, freedom and growth are to emerge.
But this can only happen if you are radically honest with yourself!
✘ Exploitation: Perhaps you find it difficult to set boundaries for various reasons. In our capitalist system, manipulation and exploitation are at the top.
You long to break these old inner shackles and free yourself from the feeling of restraint and oppression, allowing you to find your way to regenerative prosperity.
✘ Shame: Shame is an imprint that we have experienced from our ancestral lineage as well as from our colonial culture. It creeps into your consciousness whenever you have been wronged, when you have been badly portrayed and negatively evaluated.
Shame is often the reason we don't feel enough and dims our light and magic, our skills and talents. Healing these wounds helps you to present yourself to the world with confidence and a sense of security, knowing that you are worthy of being seen and respected.
I am Nadja, Theta Healer and Reiki Coach.
Shortly after I started my training as a Theta Healer, I met Sandra. With her incomparable way, her pure life energy, she more than enriched my path as a healer and coach. From that point on, things really took off. She is an absolute organisational talent. With her refreshing, inspiring, but also very empathetic way, she moved me to go deeper into my abilities and to perceive and implement them much more clearly. Her enthusiasm for new things is contagious. For me, she is a role model, a wonderful person who shows me that you can achieve and implement anything with joy as long as you do it out of love and enthusiasm.
I have enjoyed Sandra's one-to-one sessions and online courses. I was able to dive into deeper layers with Sandra and realise things that came to the surface in the sessions. They were new insights that I was not aware of.
Sandra's coaching sessions go deep. In Sandra's company there is time and space to really feel and gratefully accept insights. I immediately found trust in her and was able to open up so quickly. Sandra made it easy for me to follow her intuition. Sandra's coaching sessions are lively, profound, explorative, clear and always contain little surprises that make the whole thing very round.
Sandra's groups are incredibly intense. The combination of her experience and knowledge makes group processes a unique experience. Sandra invests a lot of time and love in the material (workbooks etc.) in advance. This creates a high quality that I often miss with other coaches. Sandra holds the space for groups in a very special way. It is a mixture of lightness, humour, seriousness and sensing what is next not only for the groups but also for individual participants.
Sandra is a wonderful emphatic process facilitator. She bubbles over with lightness and positivity and thus encourages a change of perspective. Working with her is fun even in difficult process phases, because at the end it is always clear where the path can go and what the next steps are. I like Sandra's intuitive and appreciative way, which has helped me very, very much in my processes.
Dear Sandra, thank you so much for being there.
I am Steffi, Theta Healing & Hypnosis Coach and mum of two children. When I started my self-employment, I was unsure at first. Here I met the wonderful Sandra with her inspiring and infectious energy. She supported me so much in seeing my potential, in being able to grasp this energy and bring it to the outside world. I have become much clearer in my work, my visibility and my direction. She has always supported me in her loving and powerful way and pushed me to go beyond my previous limitations. I have gained more self-confidence, trust and clarity about my path.
I felt liberated within seconds. I don't know how Sandra does it, but she always asks the right questions. You think, yes, yes, I know what's coming. And bang!, suddenly you're on your own track. A track you didn't expect at all. And which allows you to make such an immense leap forward in your own development. Every coaching session with Sandra. Always.
The following results are possible thanks to a collaboration with me:
✔ You increase your ability to receive (joy, turnover, love, lightness, flow …)
You feel fulfilled and valuable
✔ You feel trustingly connected to your mission and work from a feeling of harmony and peace
✔ You discover your true creativity and love to play it out with passion
You work from your centre, your masculine AND feminine energy is in balance.
My work is characterised by different methods, modalities and techniques that go far beyond pure mindset training.
Together we create sustainable growth on a personal level AND on a corporate level, so that your impact for your clients AND the planet can be maximised.
How I work with my clients
I work with my clients either for a single month or over the course of 7 months.
Conscious CEO – a single month:
You come to me with a very specific issue that you feel stuck with and together we resolve it for 3 individual 60 minute sessions.
In addition, you will have access to me via a messenger service for the duration of these 4 weeks so that your outcome can easily integrate and embody.
You will receive:
3 sessions of Deep Inner Alchemy
30 days messenger service support
Conscious CEO – 7 months
At the beginning we dive deep and co-create our journey together for the duration of 7 months.
We will then meet every 2 weeks for a 60 minute Deep Inner Alchemy session.
Once a month you will also receive a 30-minute "Heart-Flow" session, which is exclusively about regulating your nervous system and balancing your emotions.
Also once a month you will receive a 30-minute "Aligned Strategy" session, which will be exclusively about strategy and what's going on in your business.
You will receive:
14 "Deep Inner Alchemy" sessions
7 "Heart-Flow" sessions
7 "Aligned Strategy" sessions
A half-day individual workshop "Ethical Communication in Business", where we will work together to make the texts for your website trauma-sensitive and ethical
the following programmes:
Business Alchemy
I am Sandra Halbe
I help wild-hearted leaders and spiritual visionaries to change the world with their SoulWork and to create a wild and free life including financial freedom.
Since 2016 I have been working as a coach, healer and mentor in my online business. For more than 20 years I have been working with ambitious high-performers, with artists, athletes and coaches who have great goals and want to reach millions with their being.
I know: you want more, to live so much more adventure. You wish you could travel the world when you want and how you want. To be free in terms of time and money.
Let's do this!
Deep Love,
Sandra