NOTHING CHANGES UNTIL YOU CHANGE. EVERYTHING CHANGES ONCE YOU CHANGE.
You feel like walking in the dark, not knowing who or what is helding you back?
You long for change and you want to recreate yourself?
You feel overwhelmed and stressed?
BECOME THE BEST VERSION OF YOURSELF! 
Taking the responsibility for your own happiness and success in life is the first step into a limitless life. I see you. I understand you. Life is sometimes playing difficult. I know that you often feel overwhelmed, uncertain and doubtful over what is happening in your life. I know that in so many sleepless nights you think about what you can and should do to improve your life.
I understand that difficult times in life are always connected to chaos and the feeling of being lonely and helpless. Do you feel misunderstood by your friends and family?  
I will help you find back your inner peace, your inner super powers! As your coach and mentor I will:
Listen to you with all my senses!
Support you to be able to reach your goals at ease! 
Empower  you to move on on your new path of balance and enthusiasm! 
Celebrate every success  you gain but also every challenge you have to face as they will get even more out of you!
Promise you to be there for you and share with you all of my knowledge! 
Help you find back your balance and joy! 
Challenge you to let go of all of your blocks.
Don't forget: NOTHING CHANGES UNTIL YOU CHANGE. EVERYTHING CHANGES ONCE YOU CHANGE! 
I work only with poeple who are REALLY motivated to move on, to step up to another level in their life. I admire people who take over responsibility for their health, for their joy and happiness and especially for their own success. Success is an inner job!
Let's connect and talk. 
Here are my current programs:

I created this program for people who would love to tear down all their inner walls which hinder them to really step up. Life begins at the end of your comfort zone. Decide NOW to let go of old patterns and routines, to make space for new things (aka freedom, abundance and serenity). NOW is the moment you live in.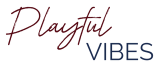 Playful vibes – that means to fully align with your full potential by raising your vibes with amusement. This means conscious energy work. Mindset work and awareness training which will let you be able to step up to the next level of your life!